THE MAS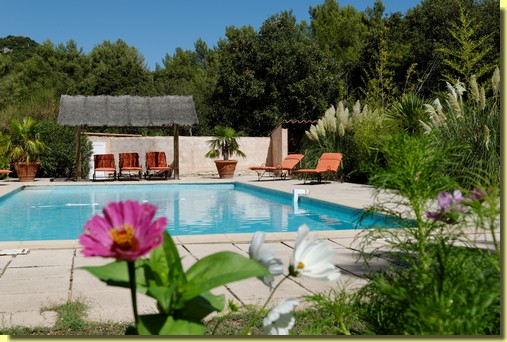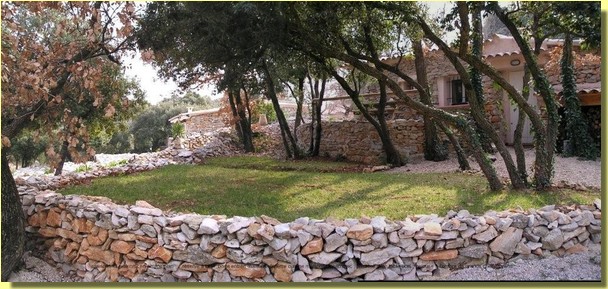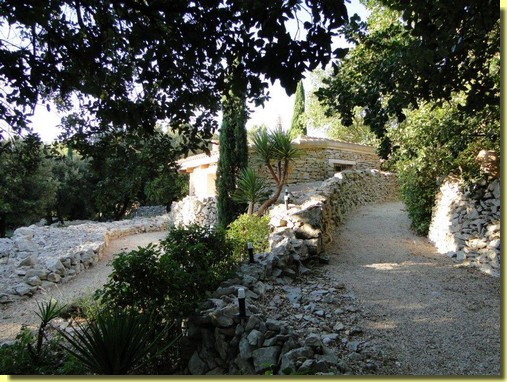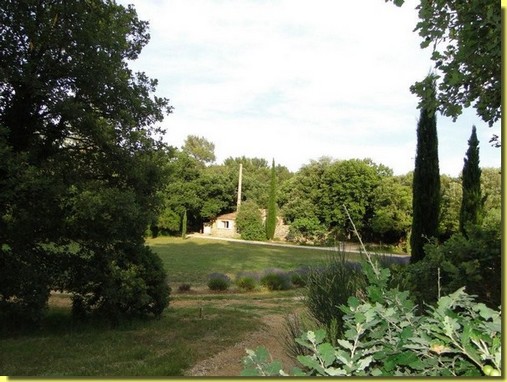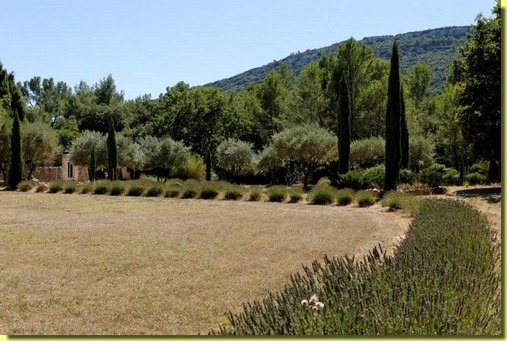 This property was bought in 1999 by the present owner and, without interruption, was continually improved, restored and maintained.
Nuke was an exceptional Labrador dog and a loyal companion of the house. He died in July 2010.
The Mas de Nuke is a 9-hectare estate located in a typically natural site of Provence, It is built of externally visible dry-stone walls; the almost 400 m altitude procures cool summer nights than in the valley; the site is magnificent and conserved; one can listen to its silence.
Ideally located at about half an hour from Toulon or from Hyeres, an hour from Marseilles or St Tropez; supermarkets are at 7 km.
The estate possesses more than 3 km of paths which pass along interesting sites: ponds, lavender fields, réstanques, grotto, aviary, donkey parks, roundabout, vegetable gardens, dovecote, etc.
Ideal for jogging enthusiast!
One of the special charms of this estate is that, on only a 9-hectare area, a great variety of réstanque landscapes, small valleys, meadows, cultivated zones, holm and white oak trees.
THE GROTTO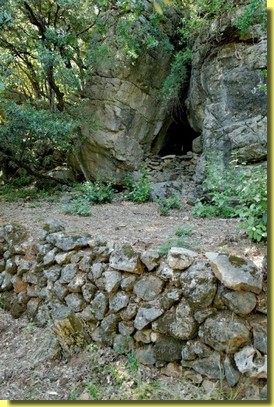 The grotto to the west of the estate is in fact a natural shelter resulting from the space between two huge rocks leaning against each other which entrance have been partially walled. During the old days, it might have been used as a shelter for sheep since a shepherd once owned a cottage nearby to spend the night in (which today is in ruin).
PIGEON LOFT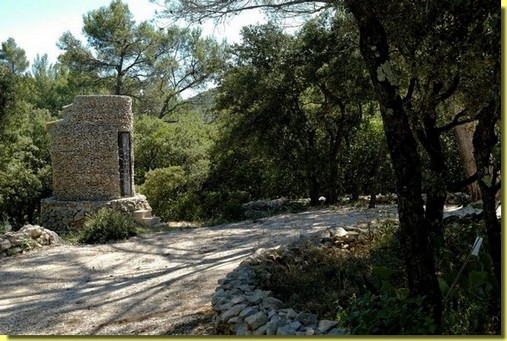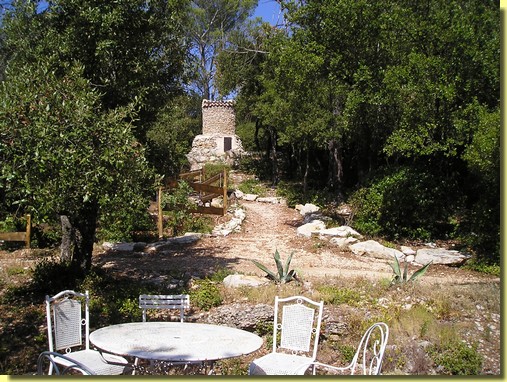 THE ORIGINAL WELL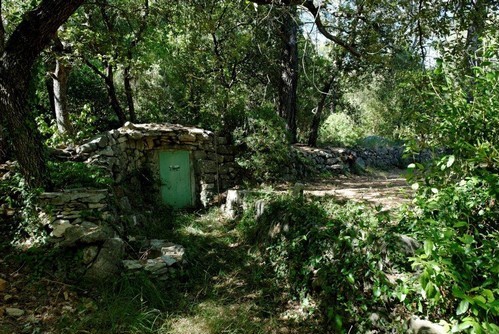 A very old well can be found in the west of the property and which probably sufficed for the needs of the farmers who slept in a cottage, just above the stable, which is a hundred metres lower to the east of the original construction of the Mas de Nuke.
2 SMALL PONDS AND 3 LAKES AND A BASIN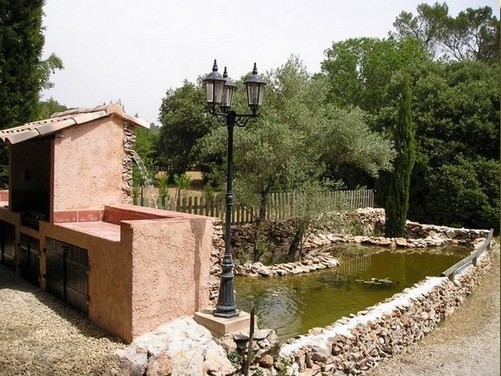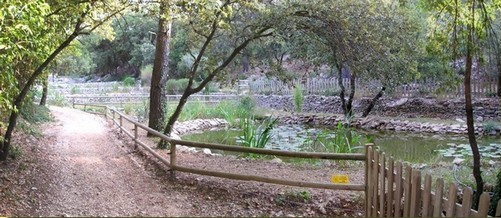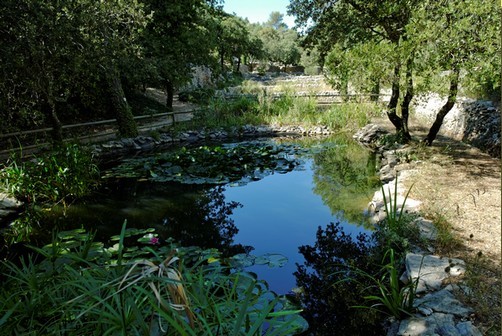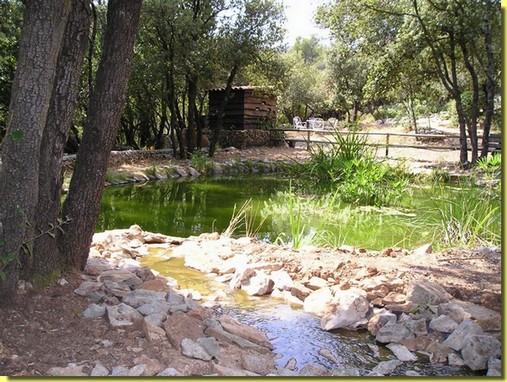 The water of Provence is a wealth; looking at a pond with multi-coloured nenuphars, papyrus and other under the sun is such a privilege and a real delight!
The ponds were all treated so there are practically no mosquitos around; ducks swam quite freely entailing a problem for the aquatic vegetation even if such has a lot of charm. The 2 small ponds way below the réstanques which are typically Provençal dating from the Ligurians, have electric fence to protect them against wild boars wanting to bathe in them. Wild boars can be observed in the estate at night in the moonlight (please request the owner).